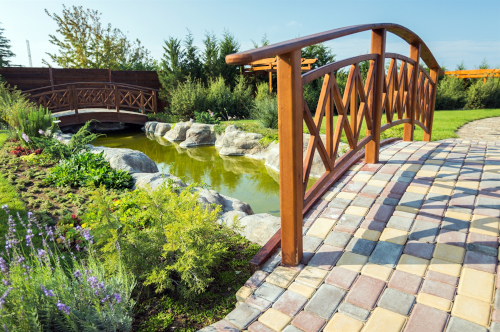 Executive Property Maintenance
A properly maintained yard adds curb appeal to your home and serves as a great place to entertain, or just relax. Whether you're looking to outsource the headache of mowing, or more substantial maintenance is in order, leave it to Sharp Property Services.
Ready to make your property a beautiful place?
Get Free Estimate
Power Washing
Residential Exterior Medium: $300.00
Residential Exterior Large: $400.00
Residential Exterior X-Large: $500.00
Gutter Cleaning
Medium: $225.00
Large: $250.00
X-Large: $400.00
Gutter cleaning should be done in the spring and the fall and keep the gutters working like they're supposed to.The longer you wait the bigger the job can get.
Without proper maintenance, the water can over flow damaging your roof and your basement.
Start at your downspouts to clear away any blockage.
After Cleaning your downspouts run water in the gutters to check for any plugged downspouts and overflow.
Lawn Maintenance
Monthly Services Start at $315.00
Lawn Fertilization
$55.00 per application
Seasonal Package (5 applications): $245.00
Over Seeding
Starting at $55.00 per application
Spring Cleanups
Power Rake, Aeration, Cut & Trim: $250.00
Power Rake, Aeration, Cut & Trim, Fertilization: $300.00
Power Rake, Aeration, Cut & Trim, Fertilization, Edge Cutting: $350.00
Fall Cleanup
Includes Aeration, Last Cut & Trim Bagged: Starting at: $145.00
Canadian winters are hard enough without the added responsibility of snow removal. Failure to maintain clear walkways can result in fines from the city, or worse, injury to yourself or a loved one.
Let Sharp Property Services take care of your snow removal needs, and allow your worries to melt away.
Snow Removal (5-month contract)
Monthly Rate: Starting at $250.00
Get Free Estimate